Rayovac Hearing Aid Batteries Counter Display
Product Ref: Rayovac display
Description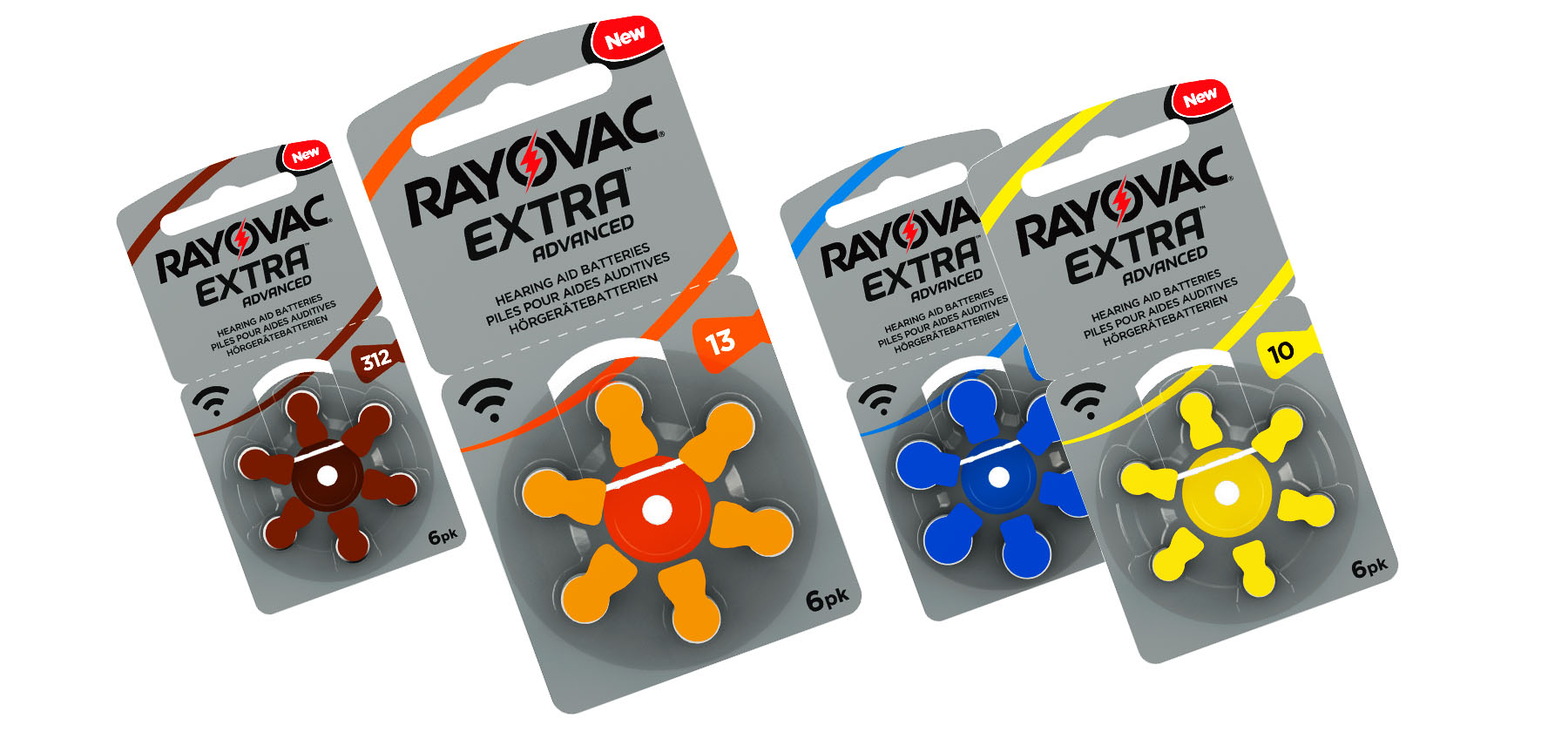 Exclusively from Dibble Optical - Rayovac hear aid battery counter display complete with 10 x type 10, 10 x type 13, 20 x type 312 and 5 x type 675 batteries (total 45 cards each containing 6 batteries).
---
Rayovac understand that you are looking for consistent and long lasting hearing aid batteries that you can count on not to let you down. As a world leading manufacturer with over 80 years of experience, we continually push the boundaries of hearing aid battery innovation to deliver high quality performance, meaning you can put your trust in our product and live life to the full, day after day.
Active Core Plus™ is the technology behind the best RAYOVAC® hearing aid battery yet and you can be confident that no hearing aid battery lasts longer.
Rayovac Active Core Plus™ is designed with more sophisticated functionality to meet the demands of modern-day devices offering consumers even more of the long-lasting performance and reliability they expect from RAYOVAC.
Delivering a number of key features, Rayovac Active Core Plus™ and gives you an even better experience and peace of mind.
Breakthrough Materials
Providing long lasting power for todays most high power demanding devices
Enhanced Manufacturing Process
Improved consistency in handling and mixing active materials. This ensures consistent, excellent performance from every RAYOVAC hearing aid battery time and time again.
Formulation Improvements
Optimised concentration of materials to improve the life of the battery. With our new anode formula, you can be confident that no hearing aid battery lasts longer
Optimised Form
A new mechanical cell design delivers more critical ingredients and greater capacity, providing power when you need it.
Secure Seal
A secure and precise sealant application provides cell stability and durability in extreme conditions.
*Based on ANSI/IEC tests for sizes 13 and 312.
Carefully remove your battery from the pack
Remove the tab and allow it to breath for one minute
Place your battery inside your hearing aid
Don't miss out on those moments that matter
No Features or Extensions